In just a couple of days, I am moving to London for 2 months for an editorial internship at Show Studio. I am so excited to work with such an innovative and exciting company, but I'm also nervous because, its high, and, well, what the hell am I going to wear! A (poor student) girl can dream…so what better than a wishlist? Here I've pulled together a collection of clothes, shoes and accessories ready for a Summer in London!
N.B. If you're thinking – wait, I though Ruth had short ice blonde hair not long curly pink hair – this is an old photo from August 2016 by Jasmin Bauer from A Couple of Photos, it was the most summery blog photo I could find! I hope you enjoy this post!
The Shoes

Very often, I like to start builidng an outfit with the shoes first, and these ones definately demand attention. I would pair the bold metallic sandals with pastel tones, like a dusky pink slip dress and pale denim jacket. Doc Martens may not seem like summer shoes at all, but they now produce much more breathable designs with a punk, alternative twist like the classic Docs. You can buy them here.
The Dress
This adorable take on a pinstriped shift dress is by Maeve at Anthropologie. I love the bright and cheerful colour palette, the flattering vertical stripes, and the abstract art feel to the design. This would be perfect for an office to beer garden outfit. You can buy it here.
The Jumpsuit
I'm totally in love with anything nude at the moment; cream, blush, beige, you name it, even though it makes me look even paler han I already am. This gorgeous Solace London jumpsuit with super wide culotte legs and a low v-neck is available from Style.com. You can buy it here 
The T-Shirt
People Tree is an ethical brand with amazing values, but its not often that I actually like the aesthetic or style of the products they showcase. However I adore this cute printed t-shirt, totally jumping on to the modern fashion illustration trend, and its only £15, at half price right now. You can buy it here.
The Trousers
Statement printed trousers are a key piece for me during the summer months, paired with a simple black or white t-shirt and some sandals or espadrilles. These beauties are only £35.99 from Mango. You can buy them here.
The Skirt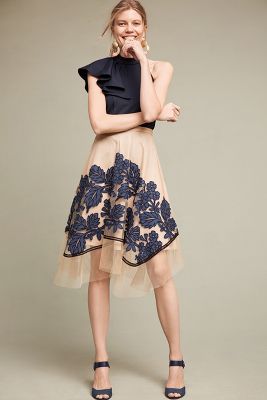 Scrolling through the Anthro website, this gorgeous lace embroidered asymmetrical skirt in nude and navy caught my attention and hasn't left it since, it is so perfect for weddings and summer parties. It's by Eva Franco available at Anthropologie. You can buy it here.
The Jacket
I've only recently discovered the brand Lavish Alice, and I am loving the clean, classy design. This bold lilac cape jacket is a risky choice but I think it would add a statement, street style vibe to any simple summer outfit. You can buy it here.
The Bag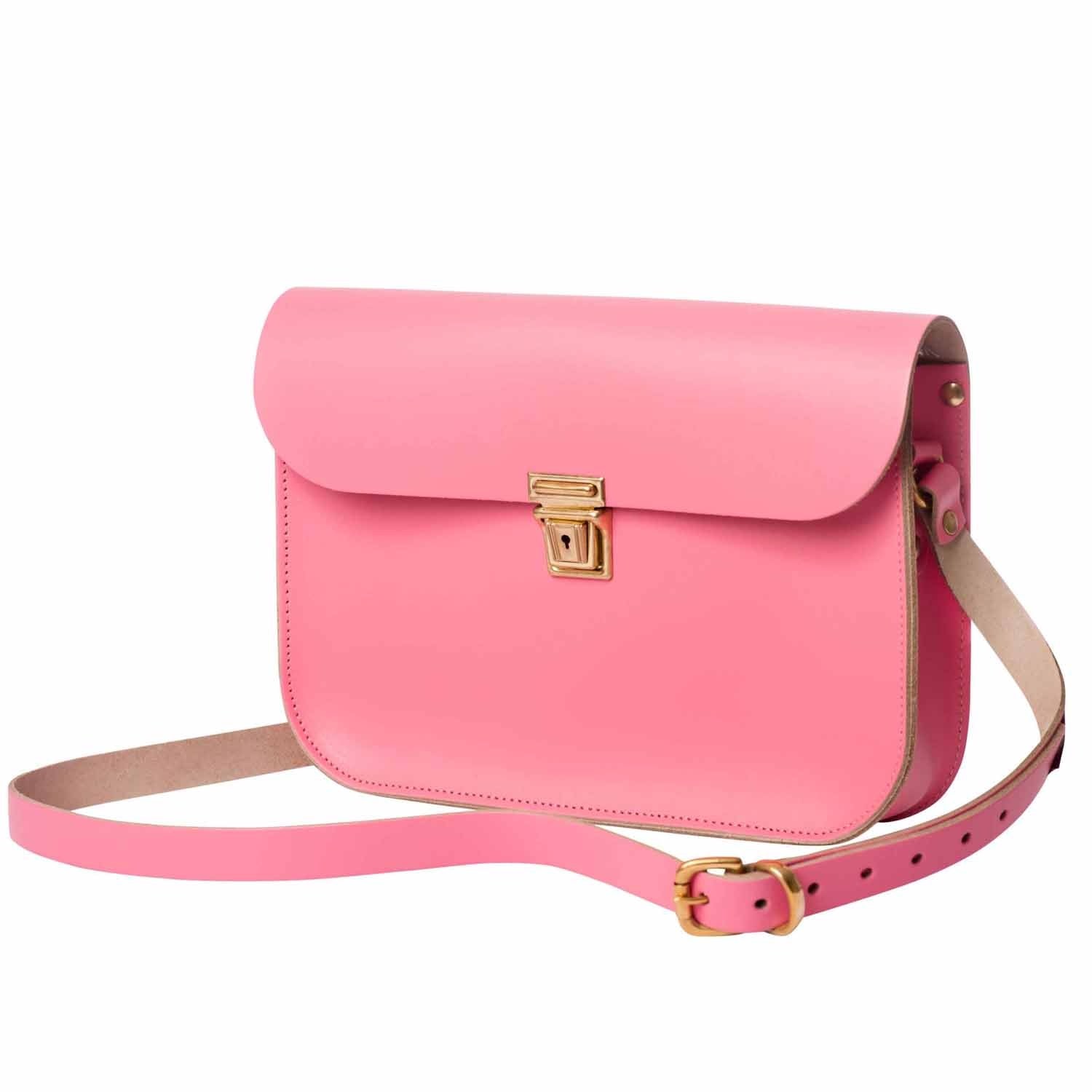 Wolf and Badger is a brilliant website where you can shop from a huge range of independant designers and brands. This adorable pastel pink mini satchel is by N'Damus London, and I would style it with black, white and camel. You can buy it here.
The Swimsuit
Sadly, I don't have the time or budget to go on any sunny beach holidays this Summer, but a girl can dream! This beautiful peachy pink bikini by Lavish Alice has so much luxurious detailing, and the material looks almost like silk. You can buy it here.
The Sunglasses
These Taylor Morris Sunglasses are so on trend this season; I love the monochrome look and the animal print/camo pattern on the frames, and especailly the bold white detailing. I'm a big fan of this Rayban or aviator like style, I feel like its flattering to the majority of face shapes, and easy to pair them with either formal or casual looks. You can buy them here.
Ruth @ Urbanity xxx
*This post contains Linkshare affiliate links.